Success. Discipline. Performance. Community.
COMMUNITY INVOLVEMENT FOR EVERY LEVEL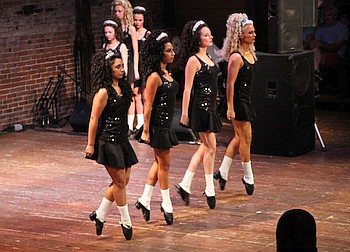 O'Grady Quinlan offers recreational and competitive Irish Dance classes. We provide many opportunities for performance and community involvement to aid in teaching your dancer life values and showing the importance of sharing their talent and time with others.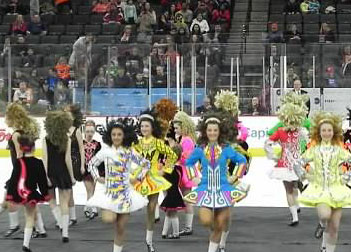 O'Grady Quinlan participates in several key events throughout the year – parades, competitions, public performances.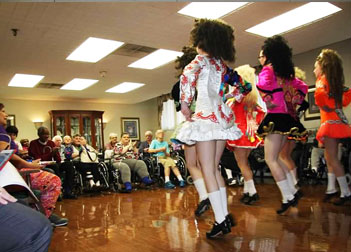 The students of the O'Grady Quinlan Academy of Irish Dance have entertained at weddings, parties, business meetings and festivals all over the Lehigh Valley and beyond. We would love to add a bit of Irish entertainment to your event!
WELCOME TO O'GRADY QUINLAN
Welcome Back to Dance Camp!
We are excited to open our doors again! As you can imagine, our teachers have been anxiously awaiting your return to the studio. We have been continually cleaning and disinfecting our facility to be ready for our Grand Re-opening!
PLEASE BE AWARE: Upon returning there will be a "New Normal". We can assure you that we have the health and safety of your children and our staff as a top priority. Adhering to the "safe distancing" requirements, we are asking for your cooperation and patience when returning to camp/class.
We have adjusted our camp times to allow for easy class flow and to allow time for cleaning and disinfecting in between classes. We are also limiting our enrollment for the camps to allow for safe distancing between dancers. Bathrooms will be cleaned twice a day and handles will be wiped down after each use.
The following guidelines will be in effect:
Parents will need to take their child's/children's temperature before arriving at the studio. If the temperature is elevated, please remain home. If your child does not feel well, please keep them at home.
Parents will not be allowed to enter the building. You are welcome to wait in the parking lot or leave and return to collect your dancer when they are finished. If you need to collect your dancer at an earlier time, please text one of the teachers using what's app.
We will only be using studio C at the moment. You will enter in and out of the side door to studio C. Please do not touch the door as the door will be propped open for your dancer to walk in and out.
There will be no access to the cubby area.
Dancers are asked to limit their items to hand sanitizer, yoga mat, shoes, tape, water bottle, and notebook if needed. All items must be brought home with them. We suggest swapping out their big dance bag for a smaller option. Water bottles need to be taken home with them. There will be no lost and found. Everything left behind will be discarded.
PLEASE NOTE: Dancers will not be allowed into the studio without their yoga mat. We are giving out Yoga Mats at the studio for free. They were donated to us – the first 85 dancers will receive them! They will use this to sit on, change shoes, take a rest, etc. All of their belongings will be left on their yoga mat for the duration of the camp. We suggest purchasing a mat cleaner spray for the end of each class to spray the mat before they roll it up. We are asking that in-between camp classes, you make sure to use a disinfectant to wipe their mat down before coming back to camp the next day.
Once dancers have arrived at camp, they will use their own hand sanitizer. We are asking dancers to use this during each shoe change.
In addition to smaller class size, the studio is broken into sections to allow for safe distancing. Please explain to your dancer the need to listen carefully and follow instructions as this new normal is so important to adhere to! We need to do our part to make this a safe transition for all dancers and teachers involved.
Teachers will be a safe distance away from all dancers at all times. If they need to approach a dancer they will do so while wearing a mask. Otherwise, they will not have a mask on during the class unless they leave their designated area of social distance.
Please know O'Grady Quinlan Academy of Irish Dance, Lynn O'Grady Quinlan Academy of Irish dance, and/or any teacher or assistant will not be responsible for any injury/sickness related to camp at the studio. By participating, you are releasing liability and hereby waive any and all rights, claims, or causes of action of any kind whatsoever arising from your dancer's participation in this activity.
Thank you for your continued support and please contact us immediately, should you have any questions or concerns.
About our School
O'Grady Quinlan offers students more than two decades of teaching leadership, a top-notch roster of teachers holding Teastais de Comhdháil na Rince Gaelacha (TCRG) or an equivalent Teastais De Coimision na Rince Gaelacha, and adjudicators holding Ard Diploma na Comhdháil na Rince Gaelacha (ADCRG) or equivalent Ard Diploma an Coimisuin na Rince Gaelacha.
O'Grady Quinlan dancers receive world-class Irish Dance training and instruction to equip them to compete, perform, and develop leadership skills that will carry them through life.
O'Grady Quinlan is proud to be the only certified school in the Lehigh Valley that is registered with An Chomhdháil. An Chomhdháil is the largest Irish Dance Organization in Ireland and is world renown for providing dancers for many performance companies such as Riverdance and Lord of the Dance Troupe Members. Contact us for more information.